The ADB-FM1 Vertically Polarized FM Antenna provides a simple solution. The design supports low-power FM radio stations with a 1 kW input. The number of bays or tiers can be 2, 4, 6, or 8. A gain of 5, 8, 9.8, or 11dB is available. Please also review the downloadable datasheet to understand the coverage pattern prediction.
Furthermore, the suggested diameter of the mounting pole is between 60 and 110mm for security. Also, the FM-1, when mounted close to large towers or a metal mass, might see the radiation lobes altered. You should also monitor for any effect on the VSWR. In addition, the suggested distance between the dipoles for a broadband system should be 2.8m.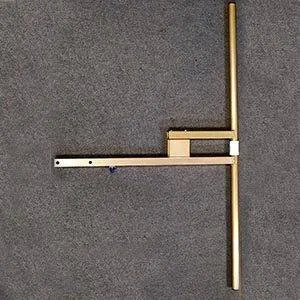 Vertically Polarized FM Antenna Specification
Frequency Band: 87.5 to 108 MHz
Gain: 2 dBd @ 98 MHz
Polarisation: Vertical
Impedance: 50 ohm
Max Power: 1kW
Input Connector: 7-16 DIN female (option: N, EIA 7/8")
VSWR: ≤ 1.4:1
H plane: 180°
V plane: 76°
Material: Aluminum (Alodine Protected)
Weight: 2Kg
Dimensions: 1395 x 880 x 50 mm
Finally, for more information, please call +1 916 383 1177. Alternatively, please visit our Contact us page and leave a message outside of regular business hours or during public holidays. We will get back to you as soon as possible. In the meantime, please download the datasheet on the product.
Download