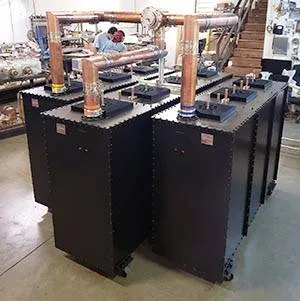 The Jampro RCCS FM Starpoint combiner provides an inexpensive method to combine two or more low to medium power signals. Moreover, our RCCS combiners employ bandpass filters and various transmission line lengths to make these filters mutually invisible. Also, the poles and filter sizes determine the channel separation of the combined signals.
FM Starpoint Combiner Design Assistance
Furthermore, customization for each customer is standard. Jampro Antennas will always recommend that clients contact our engineering support staff. They will provide full assistance with your combiner requirements. As a result, we will make sure your selection of the combiner system is ideal.
Features:
High Isolation.
Low Loss.
Cost Effective.
Finally, for more information and pricing, please call the Jampro team. Alternatively, if it is out of hours or a national holiday, please visit the Contact us page and leave a message. We will then get back to you as soon as possible.
Download FM Starpoint Combiner Datasheet