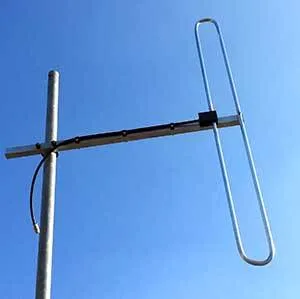 The JFWD Folded FM Dipole Antenna is vertically polarized and supports the 87.5 – 108 MHz (Band II) standard. This design also ensures protection from harsh weather with the RF feed point potted in polyurethane resin. Moreover, the folded dipole antenna array can support up to 8 bays with a rating of 300W per input bay. Also, they can be adapted for higher power ratings, please call Jampro for details.
Features of the JFWD Folded FM Dipole Antenna include:
Frequency Range: 87.5 MHz to 108 MHz.
Return Loss dB: <-14 dBV.
VSWR is better than <1.5:1
HRP Beamwidth: 203 Degrees.
Front to back ratio: 6dB.
Polarization: Vertical.
Connector: Type "N."
Finally, for more information, please call the Jampro team. Alternatively, please use the Contact us page outside of regular working hours or national holidays. We will respond to you as soon as possible.
Download