The Jampro J3YF FM Yagi antenna has a low VSWR (< 1.2:1), which means it has an excellent impedance match for improved signal strength and quality. Also, Jampro's J3YF has a maximum power rating of 3.56 kW. (Single carrier). It comes with a 7/8" EIA flanged connector.
Moreover, it operates using circular or elliptical polarization. This helps to reduce multipath interference in densely populated urban areas, where scattering is a common problem. The Jampro J3YF antenna offers exceptional coverage. It consists of three horizontally mounted elements and a high-grade aluminum boom.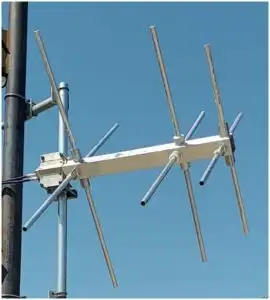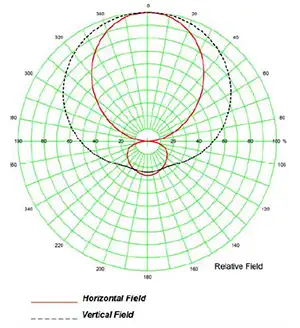 The antenna's design also provides a directional coverage pattern. Furthermore, the signal reception will remain stable and not sacrifice the audio quality.
FM Yagi Antenna Weight & Dimensions
The Jampro J3YF antenna has a physical dimension of 50‐1/16″ and a net weight of approximately 53 lbs (24 kg). However, its outstanding signal performance makes it a must-have broadcasting tool for anyone looking to set up FM broadcasting. The Jampro J3YF offers a reliable and durable solution for FM broadcast operators looking to improve their coverage.
Finally, for more information, please download the datasheet below. For a quotation, please get in touch with Jampro Sales. Please call or leave a message via our Contact Us page.