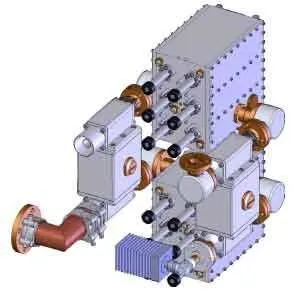 Jampro's UHF Mask Filter Combiner Module delivers a constant impedance. additionally, it supports NTSC, PAL, DVB-T/T2, ISDB–T, DTV. Furthermore, outstanding performance alongside a very compact design is ideal.
The RCCC–2T1–1UM combiner module and filter also deliver excellent results. These apply to the bandpass and channel combining application as well as mask filtering.
Each unit is also electrically and mechanically performance tested. This also assures strict adherence to Jampro's superior level of quality.  Furthermore, the combiner design focuses on applications where installation space is at a premium.
UHF Mask Filter Combiner Features:
UHF 470

–

860 MHz.

Up to 500W average or 1kw pk sync per Channel.
Rugged High-Quality Design.
Constant Impedance (Balance Type).
Integrated DTV Mask Filtering.
Finally, for more information please call the Jampro team.  Alternatively, outside of normal business hours or its a national holiday, please leave a message via our Contact us page. We will respond to you as promptly as possible.
Download:
RCCC-2T1-1UM-Literature.pdf