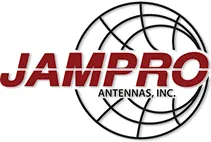 FM Sidekick Portfolio of Combiners allows Channel 6 TV Stations to Provide ATSC 3.0 TV and FM Audio Transmission on the same antenna infrastructure. Jampro Antennas Inc. is a global leader in Antennas, Filters, Combiners, RF Systems, Towers, and services. Using the Jampro FM Sidekick Combiner systems model RCCC-101-FM-4EH will allow broadcasters to combine the Next-Generation ATSC 3.0 TV and FM audio broadcasts within the assigned channel 6 bandwidth.
Consumers have long been able to tune their FM radios to 87.7 MHz and listen to the audio of a Channel 6 TV station broadcasting in analog. These so-called "Franken FMs" have developed a niche for the underserved and minority communities in many markets. The transition to digital broadcast for TV stations eliminated the analog audio carrier. However, many stations have been looking for solutions to continue to provide this vital community service.
The FM Sidekick line of combiners provides extensive filtering and isolation. They allow a standard off-the-shelf ATSC 3.0 transmitter to be safely combined with a standard FM transmitter and present a proper loading and isolation to each transmitter. More importantly, the unique system provides adequate filtering to ensure no harmful out-of-band emissions are transmitted. The signal is fully compliant with the assigned bandwidth requirements.
The Broadcast Industry can also use the FM Sidekick line to combine standard FM education frequencies low in the FM band like 88.1 MHz and 88.3 MHz, with a channel 6 television station. It allows the sharing of a standard antenna and transmission line. This approach saves costs on both the RF system and ongoing operating expenses related to tower space.
"FM Sidekick is the result of our close collaboration with a key customer who couldn't find anything on the market to solve his unique problem," said Alex M. Perchevitch, President & CEO, Jampro Antennas. "Our customer-first approach looks beyond delivering just an antenna to helping our customers architect complete solutions. These reduce operating costs over many years and create new opportunities to monetize their broadcast operations."
Please call + 1 916 383 1177 or please visit our Contact us page and leave a message.